Messen und Ausstellungen
Being the partner of the exhibitors of the International Professional Salons and Exhibitions AGENCE VIP CAR propose you the transportation services with cars, vans and minibuses . Share with us your requirements.
MODE
FASHIONS WEEKS PARIS

Male Fashion Automne/Hiver : January 20-24
Haute Couture Spring/Summer : January 24-28
Prêt à porter Fall/Winter : March 1-9
Designers Apartments : March 3-9
Male Fashion Spring/Summer : June 22-26
Haute Couture Fall/Winter : July 3-8
Prêt-à-porter Spring/Summer : September 27- October 5

Prêt-à-porter Printemps/Eté : Du 27 septembre au 5 octobre 2016
DIVERS
MAISON ET OBJET
Salon annuel pour les solutions d'aménagement intérieur et de design
January 22-26 at Parc des Expositions de Villepinte
September 2-6 at Parc des Expositions de Villepinte
EUROPAIN
Salon mondial de la boulangerie, pâtisserie glacerie chocolaterie & confiserie
February 5-9 at Parc des Expositions de Villepinte
INTERNATIONAL AGRICULTURE FAIR
February 27- 06 at Paris expo – Porte de Versailles
LA FOIRE DE PARIS
Manifestation commerciale organisée autour de trois thèmes : la maison, le bien-être et les cultures du monde.
April 29- May 8 at Parc des Expositions de la Porte de Versailles
INDUSTRIAL
EUROSATORY 2016
Le plus large accès aux marchés mondiaux de Défense et de Sécurité
June 13-17 at Parc des Expositions de Villepinte
WORLD NUCLEAR EXHIBITION
Première plateforme mondiale dédiée à toute la filière de l'énergie nucléaire
June 28-30 at Parc des Expositions du Bourget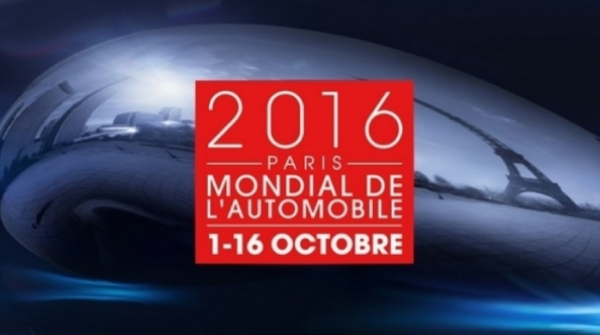 PARIS AUTO SHOW
Le rendez-vous incontournable de tous les professionnels de l'industrie automobile mondiale
October 1-16 at Porte de Versailles.
EURONAVAL
Salon international de la défense navale et de la sécurité maritime
Octobre 17-21 at Parc des Expositions du Bourget
SPORT EVENTS
Grand Prix d'Amérique
Course Hippique : January 31st at Hippodrome de Vincennes
Paris Grand Slam Judo 2016
February 6 and 7 at l'Accor Hôtels Arena
Internationaux de France de tennis de Roland Garros
Tournois du Grand Chelem
May 16 – June 5 at Stadium Roland-Garros
UEFA EURO 2016
June 10 – July 10 at Le Parc des Princes à Paris et le Stade de France à Saint-Denis.
Le Prix de Diane - Course Hippique
June 19 at Hippodrome de Chantilly
Qatar Prix de l'Arc de Triomphe - Course Hippique
October 1 and 2 at Hippodrome de Chantilly
CULTURAL EVENTS

Salon du Livre - La fête des Livres
March 17- 20 at Parc des Expositions de la Porte de Versailles
Art Paris Art Fair
Foire d'art moderne et contemporain, Art Paris Art Fair accueille au Grand Palais 125 galeries et éditeurs internationaux.
March 31-April 3 at Grand Palais
JAPAN EXPO
Le plus grand festival de la culture et des loisirs japonais
July 7-10 at Parc des Expositions de Villepinte
COMIC CON
Festival comics, cinéma, séries TV, amateurs de jouets ou de cosplay,
October 21-23 at Grande Halle de la Villette
Franco-Korean Year
September 2015 – August 2016 in France